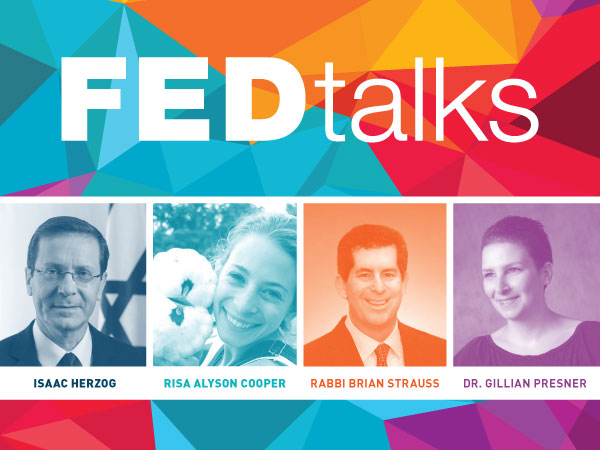 Tickets are on sale now for FEDtalks, the exciting annual kick-off event for the Federation Annual Campaign. Mark your calendar for September 9th at 7:00 p.m., when four speakers will bring inspiration from around the world to Vancouver with TED-style talks at the Vancouver Playhouse. This event promises to kindle new ideas, spark fresh insights, and ignite conversations with topics relevant to our Jewish community here, in Israel, and everywhere in between!
Early bird tickets are just $18. Don't wait until the last minute and lose out on the savings; this offer lasts now until August 9th.
FREE TICKETS FOR YOUNG ADULTS
This year we have an unbeatable offer for young adults. Thanks to a generous donor, we're giving away 100 free tickets on a first-come, first-served basis. Register here to claim yours today! Share this with the young adults in your life and encourage them to attend. What's better than free?
Take advantage of early bird ticket prices from now until August 9th.
Buy your tickets today and join us at FEDtalks. Then join the conversation on social media using #YVRfedtalks.
Event Sponsor